Ringo

can't beat 'em

He's the best

(sorry Pete

)

even the most casual of observers could tell you

what brand name of drums Ringo played

of course!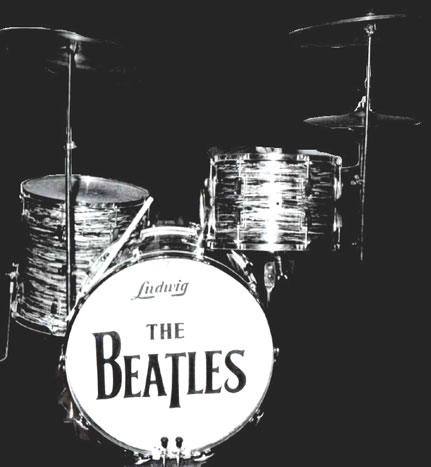 this 4 piece set in

Black Oyster Pear

has been a classic kit that has been an inspiration to nearly every drummer I know!

Including me!

Ringo

has done for drumming and

what no other musician has done before.

Such a tremendous influence on new players!

Nearly every session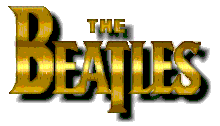 recorded,

Ringo

used this type of kit.

There was more than one kit used, although the most observant fan may not have noticed.

the set ups were as follows:

14 x 20 bass 8 x 10 & 14 x 14 toms

and a slightly larger set up with:

14 x 22 bass 9 x 11 & 16 x16 toms

both with a wood 5 x 14 snare

Ringo modified the tom mount to his kits. Unhappy with the original, he changed his kits to include a

tom mount, a far more stable and easier to adjust system.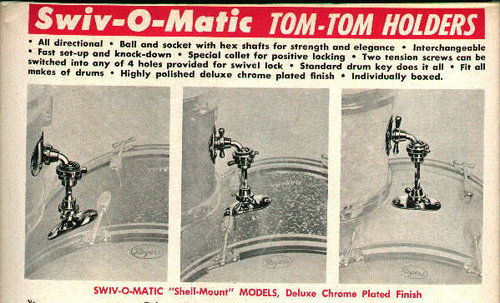 their grueling schedule, while touring, sometimes had Ringo behind other kits. Seen below a White Marine Pearl kit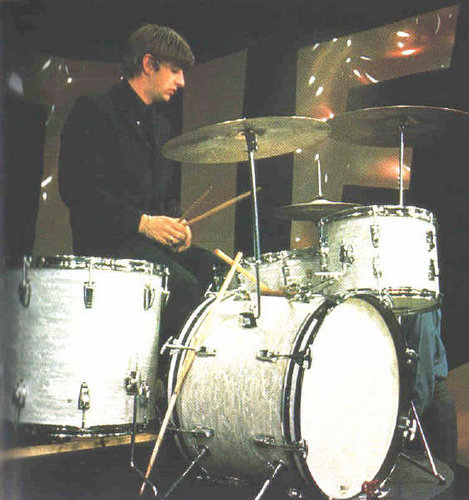 (note, no Beatle logo...still Ludwig! This kit was sent to the Ed Sullivan Show rehearsal studio by mistake. Ringo brought his snare & cymbals from home but, they were supposed to send over a new Black Oyster Pearl kit for the Show. The switch was made in time for the Sunday show)
During the Beatles psychedelic phase they were painting everything from buildings to guitars...even Ringo's bass drum head got a paint job,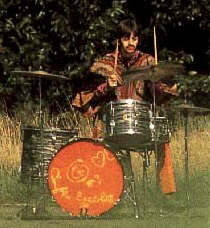 as seen during the

I Am The Walrus

sequence of MMT

During the promotional film for
Hello Goodbye
Ringo is playing a toy kit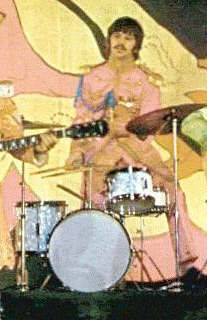 suddenly, during his drum fill, it grows to an oversized kit (Ludwig Champagne Sparkle Pearl) in some versions, at the end during the fade (with the hula girls) it reverts to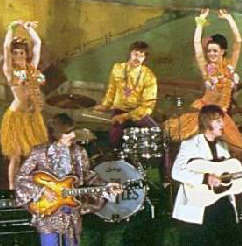 the Black Oyster Pearl kit we've come to expect

logo and all!
Late in the span of time that encompassed the career of

Ringo

switched kits!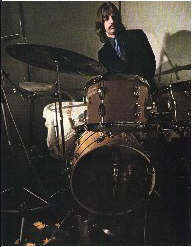 this time he's using a natural maple 5 piece kit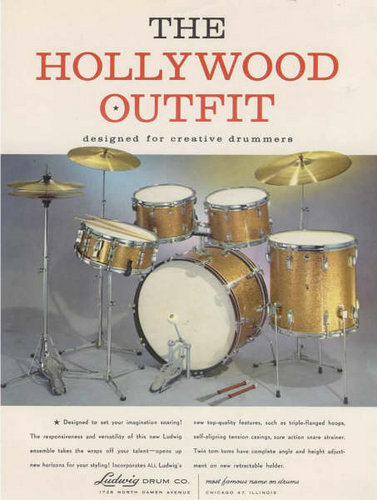 (marketed as the Hollywood)
...still

the extra tom-tom adds one more tonal option. This can be readily noticed on the drum fills in Come Together from

Abbey Road

it's interesting to note that the Beatles, neither collectively or individually, ever formally endorsed any brand of instrument !
These days, Ringo has lent his endorsement to
Pro-Mark Drum sticks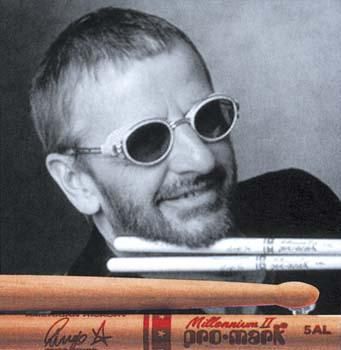 both before & after

Ringo played drums other than

during his stint with

Rory Storm & the Hurricanes , Ringo played a Premier kit,

(and during the earliest days of the Beatles too!)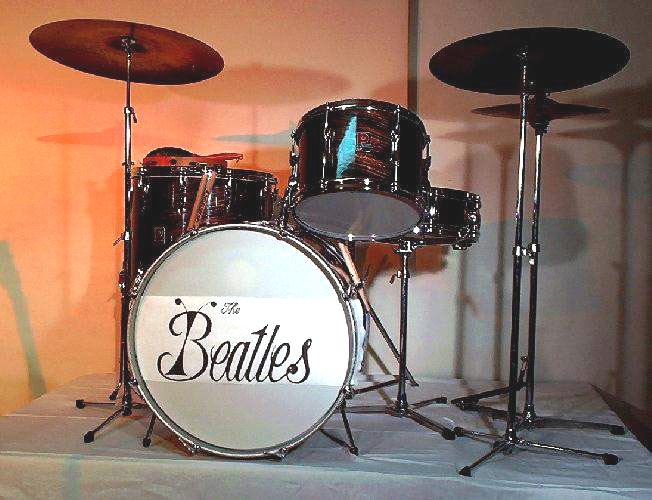 In Paul's film ,

Give My Regards To Broadstreet

,

Ringo is seen behind a

YAMAHA

kit.

In more recent days Ringo is back to his old favorite ,

not the original '60s kit but a modern version with a black front bass drum head sporting an old style

logo in reverse color, a simple 4 piece set.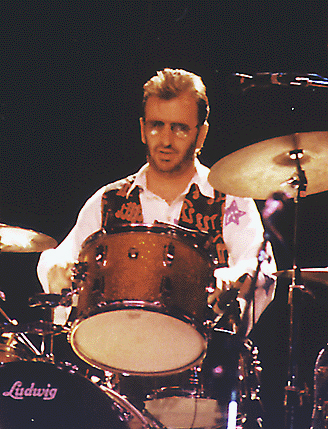 Ludwig has produced a kit for Ringo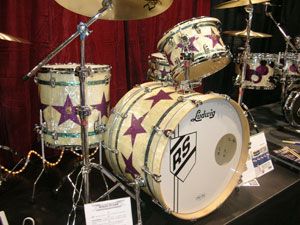 as well a the Fab 4 set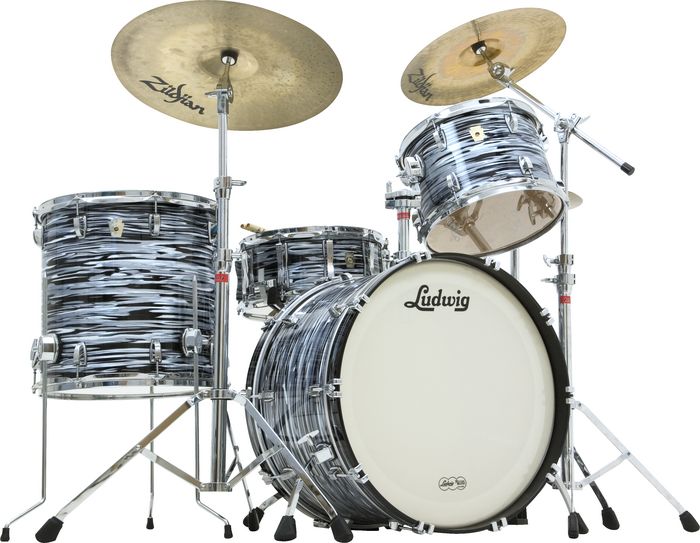 next