George once called himself a
Guitar Fanatic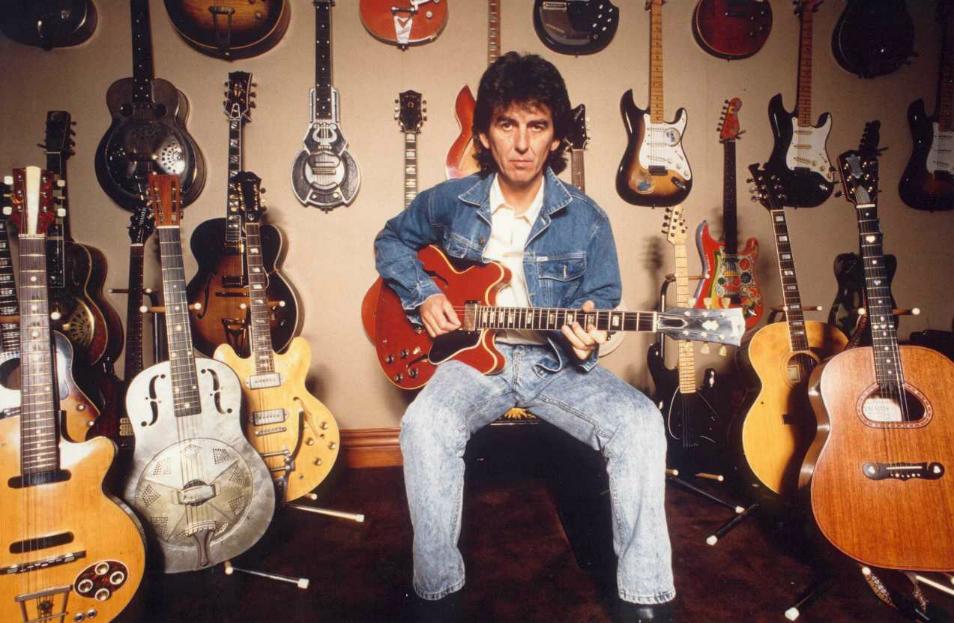 (Can't ya just tell from the look in his eye!)
The following is a 4-part listing of the instruments
(mainly Guitars) that George used during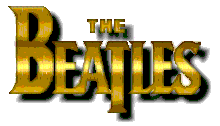 years
Part 1
George's first "decent guitar" was a 1957

6128 DuoJet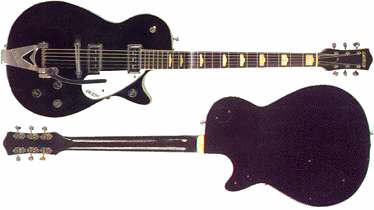 purchased 1961
This guitar was used on the first session at Abbey Road by an unknown local group for a little known sub-label, owned by EMI, by the name of PARLOPHONE that
changed the face of popular music forever!
Later this guitar was given to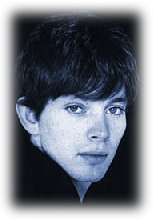 Klaus Voorman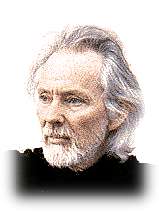 (the artist who designed the covers for Revolver and Anthology)
longtime friend of

It was returned to George by a mutual friend. After complete restoration, it was used by George on his solo effort
Cloud 9
This guitar has been reproduced in every detail By Grestch and is for sale to the tune of $20,000.00 msrp there is one offered at $5,000.00 msrp, with out so much detail (dents and scratches copied from the original).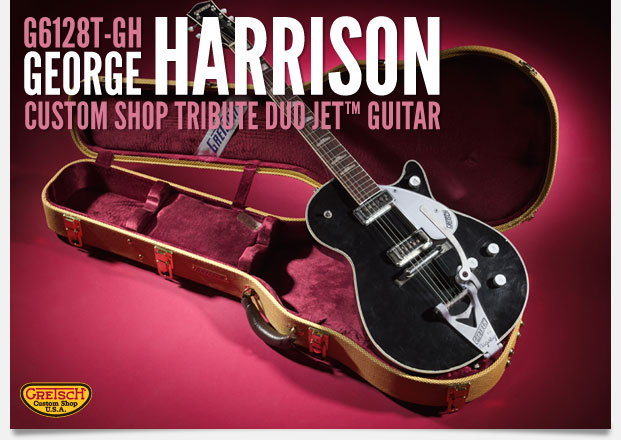 George used two other models of

guitars.
The first was his favorite, the
6122 Country Gentleman
(the Chet Atkins model)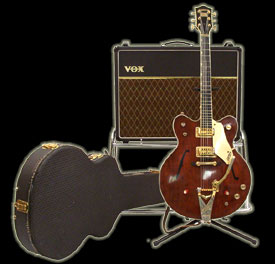 There were 2 of these.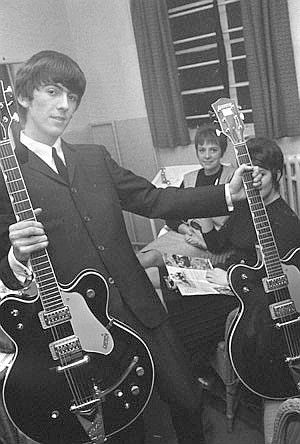 One with screw-down mutes and the other with flip-up mutes. Unfortunately the first one was destroyed en route to a gig in late 1965.
The 2nd of the remaining model

guitars was the
6119 Tennessean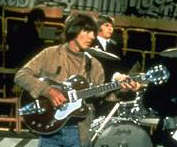 George is seen here sailing with friends near the Isle of Man.
a single cutaway model used mainly in the ...
For Sale

sessions and in the opening sequence for the movie Help!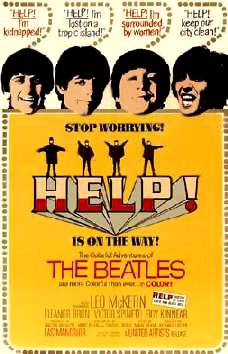 A modern version of this would be the Tennessee Rose
this guitar ia from my personal collection
In the early days (pre-Ringo) the Fabs had many managers. One such management organization re-named all their artists. George chose the name of "Carl Harrison" due to his affection for Carl Perkins. No doubt his affection for

guitars comes from his guitar heroes, Carl Perkins & Chet Atkins, who are seen with

guitars on album covers frequently.
3 cover tunes of Carl's were recorded by

:
Honey Don't, Matchbox,
& Everybody's Trying To Be My Baby,
with George taking the vocal on the last one
(Ringo on the other 2)
Chet Atkins was a fan of

too.
He released an album called
Chet Atkins Picks on the Beatles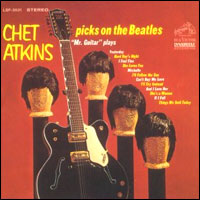 __________________________________________________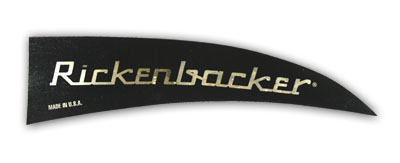 the very first

that George is seen with is the result of a trip to the States.
Most people read the name, Rickenbacker, and immediately assume it's a German guitar, probably purchased while in Hamburg. Good guess, but they have been, and still are, manufactured in Santa Ana, California, U.S.A.
A model 425
purchased red (fireglo) and refinished black (jetglo)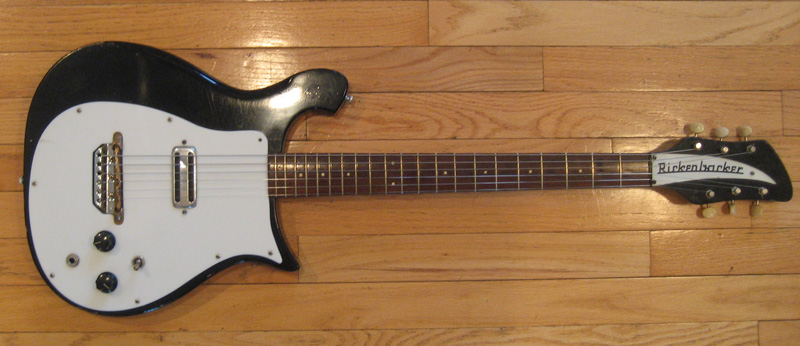 (to match John's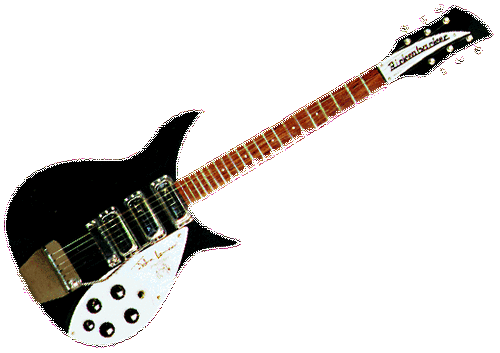 )
Some say this model 420, non tremolo model, was mismarked as a 425.
The above 425 was first manufactured "sans" tremolo, so this was not mismarked. It would be later offerings that would branded 420, without the trem bar.

is commonly associated with

and the 360-12 is strongly associated with George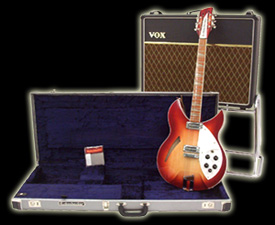 His 12-string guitar was only the 2nd made by and presented to him in New York just before an appearance on
The Ed Sullivan Show, Feb.'64 by F.C.Hall,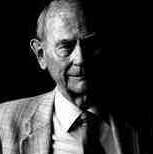 the owner of

since 1953
John was presented with his 2nd 325 jetglo with white double stacked pick guard. Paul was offered a bass, but turned it down. It was a right-handed model. He thought it would be too awkward to adapt!
The unusual arrangement of the tuning keys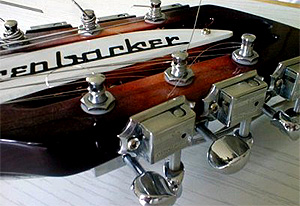 makes it easy to tune, but harder to restring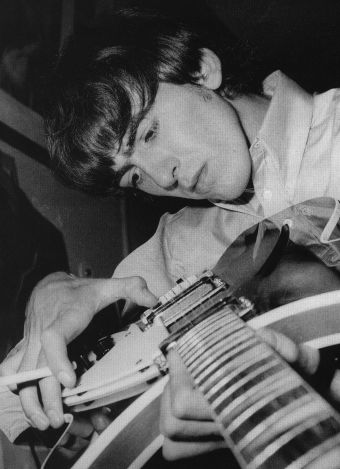 Seen here during lunch at the Savoy near Blackpool, pass the mustard George!
Today's artists often have a "guitar tech" to do that sort of thing, but George probably did it himself.
In 1965 George was presented with a new restyled 360/12. Rounded horns and a new "R" style tail piece.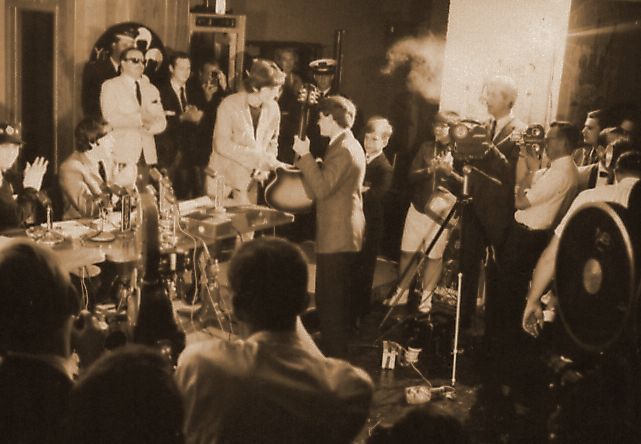 inset here of guitar above

next