John's
Gear
part III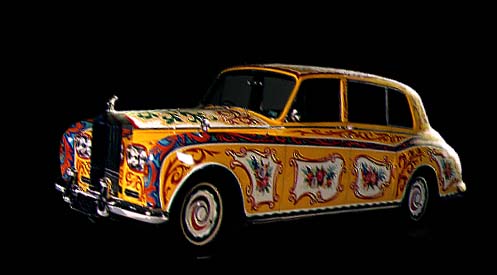 these kind of psychedelic Fenders are some of John's gear,

but probably not the kind you might expect to find on these pages!

'65

stratocaster

sonic blue

with rosewood fingerboard

Nowhere Man was the first use of a Stratocaster by

(actually Stratocasters! George was playing the other one)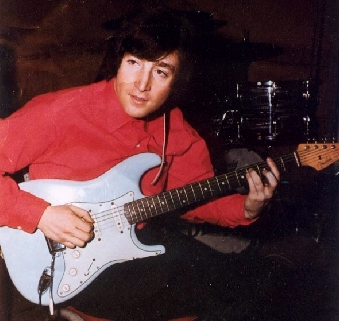 Find here one more service of Kurben Guitar, a pictorial chord guide , see above the Beatles approved method of playing F#
Mal Evans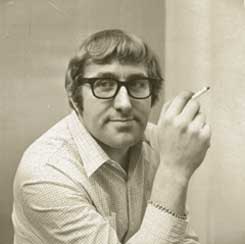 was sent to buy 2 strats, he returned with 2 identical guitars.

guitars were considered expensive instruments in Britain , so this may have seemed extravagant, even to the Beatles!
John is seen playing a "Fendery" looking instrument
during the
Get Back
sessions.
It kind of looks like a Jaguar
or maybe a Jazzmaster...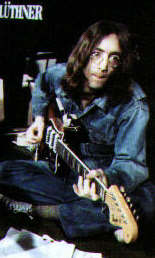 it's a
Bass VI

it's 30" scale suggests a short scale bass
or a long scale guitar....baritone?
Either John or George would play this one, usually when Paul was playing piano.

sent a prototype Rosewood Telecaster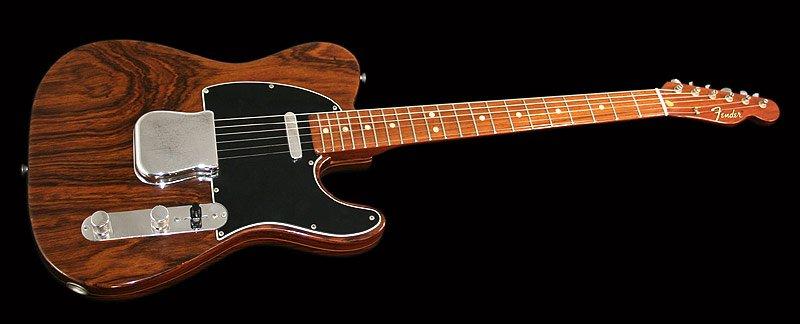 to George, that he used during the
Get Back
sessions. It's said that they also sent a Flowered Tele to John. Below is a blue flowered Tele (I own a pink paisley one but I've never seen one in the hands of a Beatle!)

Post Beatle photos of John reveal his use of a Fat Tele
(humbucker at the neck)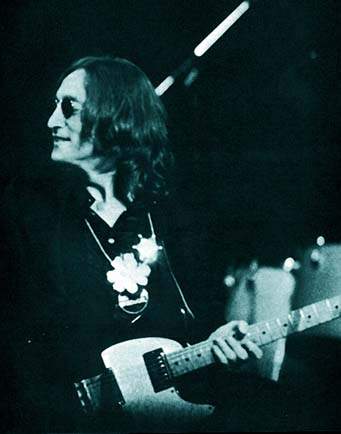 but still no flowers.Except the one around his neck that is.
This photo is from an Elton John live gig where Lennon plays on stage with Elton in order to pay a wager that he had lost to Elton about his
Lucy In The Sky, reaching
#1.
The Guild Guitar Company
(now owned by

)
presented John with a
Starfire III
, 12 string guitar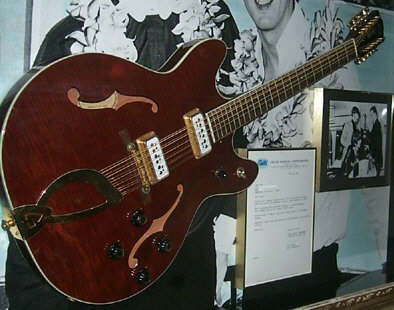 this guitar was used on
Getting Better
found on SPLHCB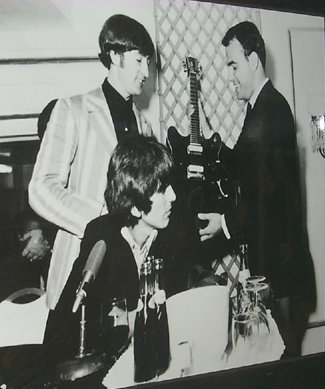 this is the presentation photo hanging on the wall in the previous picture.
John seems quite pleased to receive the gift, but George looks a bit miffed that he didn't get one too!
This guitar is said to be owned by Tony Cox...Yoko's ex-husband...nice trade Tony!
___________________________________________________________________________________
Gretsch is a resent

acquisition &
Gretsch is mostly associated with George, but John
has been seen in studio with
a

1965 model 6120
similar to George's Country Gent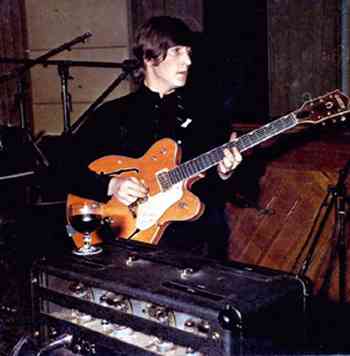 on to part 4

John's