There's a First Time for Everything part2

This is the second part of the first time for everything page, including first things that will have to be second things or third things, depending upon the order in which you are reading things.

The First (and only) time any artist has captured all top five spots on the Billboard top 100 was by our boys, the week was in April 1964.

The

First time an Album was issued, recalled and reissued because of an objectionable cover was, Yesterday and Today.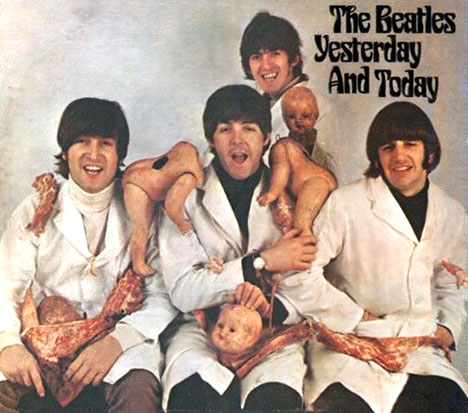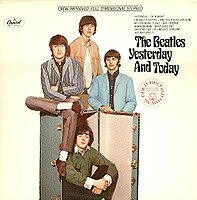 The press said,

" It's not the sort of thing you would like to look at if you were going to eat pretty soon". Some said The Beatles were tired of their American record company (Capitol) butchering their Albums. The evidence would support such a conclusion, but John said it was all the photographers idea.

My copy was purchased during the first week of its issue. I heard the rumors that there was a banned cover underneath. So I fired up the tea kettle and steamed a corner and peeled it back. Sure enough, there it was, so I finished the task carefully and I now have what collectors call a "good peel" quite appealing I should think!

Some lucky fans who purchased their copy from Sears on the first day of issue, have an original "Butcher Cover" very rare indeed. Some do require more cooking.
The First time a Sitar was used on a pop record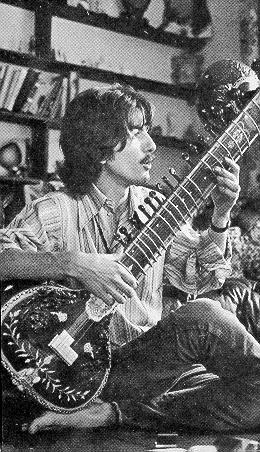 George seen here enjoying a cheese sandwich with guest from Rishikesh.
Norwegian Wood from the Rubber Soul Album

The First time backwards vocals

were used was on

Rain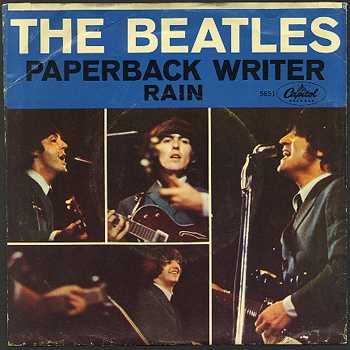 The story is; that John wanted to take home the tapes from the days work in the studio. Having indulged in way too much pot, he was having trouble feeding the tape on his machine at home. The result was that he heard it all backwards. Transfixed, as it were, by the sound. Next day he returned to the studio saying, "I know what I want on the fade!"
The First time backwards guitar was used
was on
I'm Only Sleeping
from

British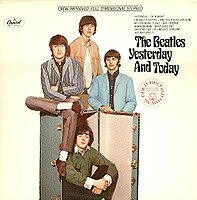 U.S.

George could have simply recorded a lead line and played it back in reverse. But rather he played forwards what he wanted, wrote it down backwards, recorded it and then played it back in reverse. The hard way perhaps, but he got exactly what he wanted.

The

First time guitar lead lines

were used, so as to replace rhythm guitar,

using twin

sonic blue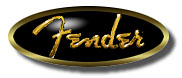 Stratocasters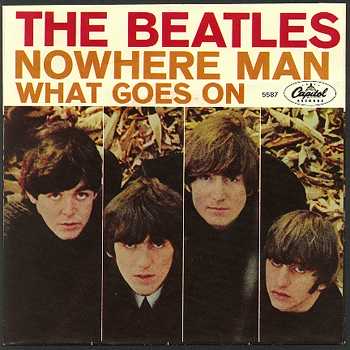 Nowhere Man

The

First time an album was ever issued without the artists name on the cover

Rubber Soul

The

First time an album included

the lyrics,a special inner sleeve,

fold out format, cut-outs,

considered to be the first concept album

Sergeant Pepper's Lonely Hearts Club Band

There were many recording firsts as well, in fact nothing was recorded in the normal manner. Voices were either slowed down or sped up, compressed, flanged, or something. Instruments were close mic'ed, chorused, fed through a Leslie speaker, recorded through headphones as a mic, just anything, but the normal way!

The most amazing thing seems to be that the entire project was recorded on

4 track technology!

The First Beatle to quit the group was...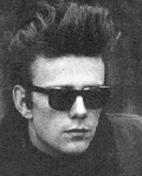 Stuart Sutcliffe

was a friend of Johns from art college, who played bass in the early days (pre-Ringo) in Hamburg. Stu realizing that he was more a painter than a musician, decided to quit the band and stay behind in Hamburg with his girl friend Astrid. Having suffered a head injury in a brawl after one of their long nights of playing, headaches began to plague him. His condition worsened and he died suddenly of a brain hemorrhage.

Ringo was the

second to quit.

During the White Album sessions Ringo feeling like the outsider to the other three, quit! After a few days the others coaxed him to come back saying," you're the best rock'n'roll drummer please come back!" He returned to the studio to find banners saying "we love you" & flowers all over his drum kit.Consequently

Back In the U.S.S.R.features Paul, John & George with drum contributions& no Ringo.

From the earliest days

issued separate album, EP, & single material (on Parlophone in Britain). They thought it was a bit dishonest to duplicate songs, as is common place now, however ...

The

First time a Beatle's single was issued from an album track was,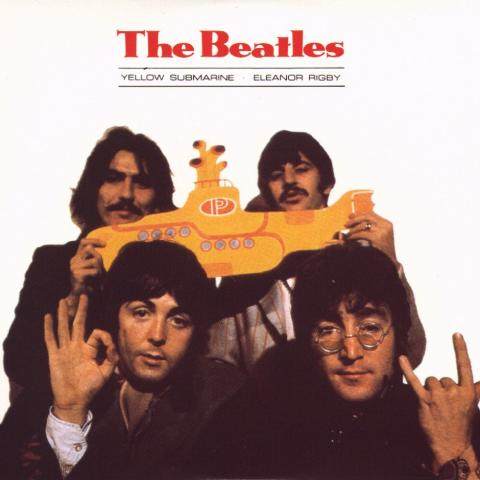 Yellow Submarine /
Eleanor Rigby
The First time George was ever given the "A" side honors on a Beatles single release was,
Something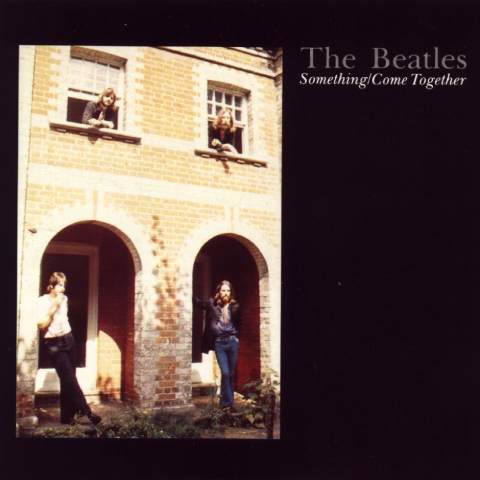 (yeah! but what was the song?)

Come Together was the "B" side

Some would argue that this was a double sided hit and therefore no A or B side designations should be made , but which of their singles wasn't a double sided hit?

from Abbey Road, their last L.P.
George's song has been heralded by the late Frank Sinatra as the greatest love song of the 20th century, and his personal favorite Lennon/McCartney song!
The
First and only album not produced by
George Martin...
Let It Be

was produced by Phil Spector. This project was originally to be called Get Back.They were to Get Back to their roots, as it were, and just play some good ol' rock n roll, rather than the big productions in the studio, overdubs and all. After having failed at that, the project was shelved. Phil Spector was brought in to make a cohesive album of more than 100 hours of tapes.
Let It Be...Naked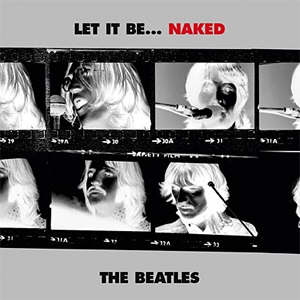 was released November 17th 2003

the original concept without all of the overdubs added by Phil Spector, essentially naked.

the

First ex-Beatle to release a solo album was...

Paul with his record titled simply McCartney.
This release signaled the end, until the most recent tracks of Real Love & Free As A Bird.
John was holding back his album ; The Plastic Ono Band live Peace in Toronto ,but Paul beat him to the punch.
The first solo album would be
Wonderwall Music
by George while he was still a Beatle.
_______________________________________________________________
this is the last of the firsts
but not the end of what lasts
I suppose there must be other firsts,
but I've got something else to do first.
I'll be back in a second, or third.
Let's go fourth, and drink a fifth
no, no, no...
"Good night, God bless, you've got a lucky face, the end!"
John Lennon
when you've reached the end
it's time to begin again...so to speak
would you like to see some baby pictures?
no... not of me, nor my children
next